Reza shares with us on Google Reviews: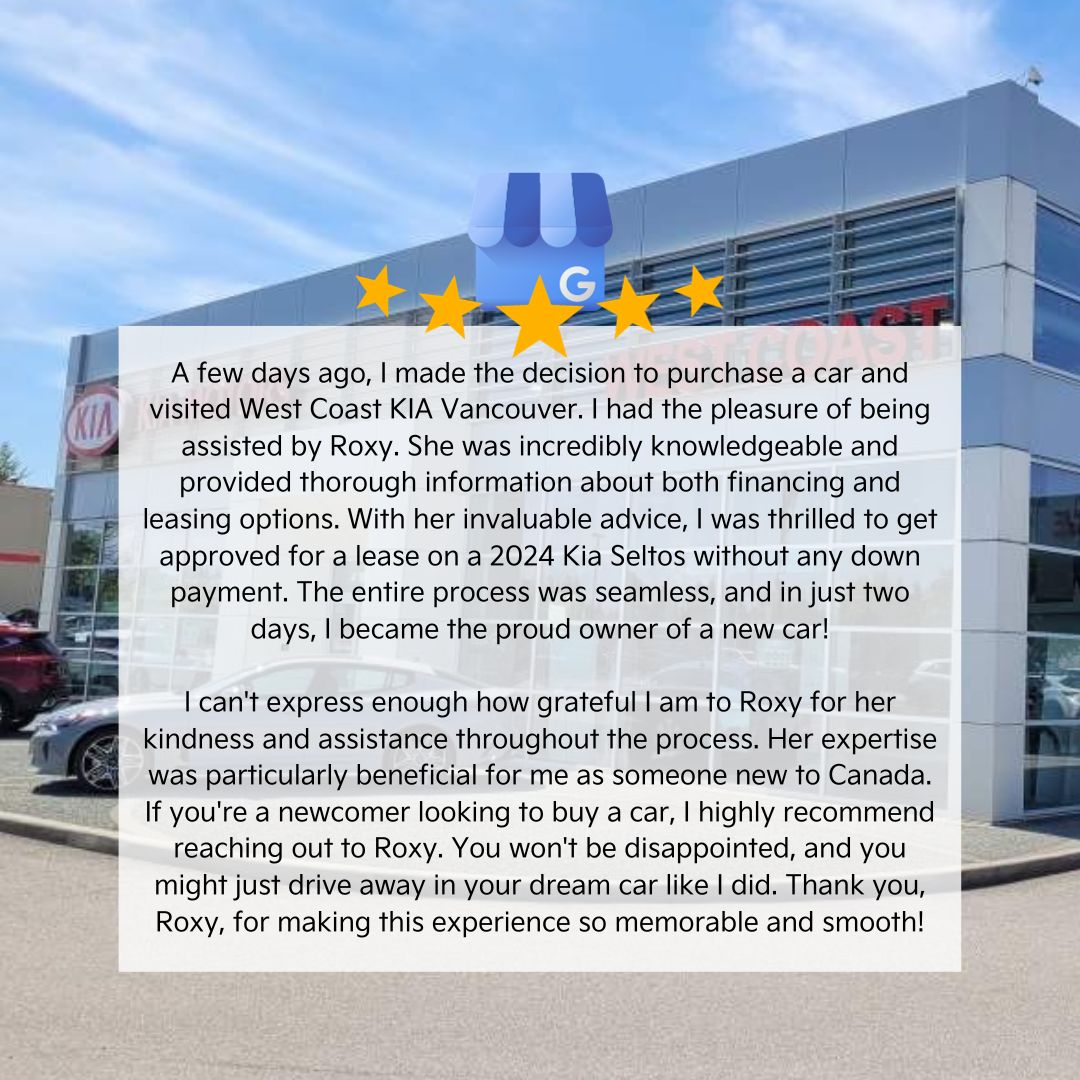 A few days ago, I made the decision to purchase a car and visited West Coast Kia Vancouver. I had the pleasure of being assisted by Roxy. She was incredibly knowledgeable and provided thorough information about both financing and leasing options. With her invaluable advice, I was thrilled to get approved for a lease on a 2024 Kia Seltos without any down payment. The entire process was seamless, and in just two days, I became the proud owner of a new car!

I can't express enough how grateful I am to Roxy for her kindness and assistance throughout the process. Her expertise was particularly beneficial for me as someone new to Canada. If you're a newcomer looking to buy a car, I highly recommend reaching out to Roxy. You won't be disappointed, and you might just drive away in your dream car like I did. Thank you, Roxy, for making this experience so memorable and smooth!
Thank you Reza for sharing your fantastic 5 star review and great remarks!